The Twist # Metric
Somebody put me back in school, I forget everything I used to know
how to leave the boy behind without having to watch him go
in the morning when the mirror won't recognize me.

He holds a certain gesture when we're lovin' to ask each other
"Do you want it?" "Do you want me?" I want it. It is you. You are where I want to be.
Circumstantial... always

Hook and line # The Kills
Try your best to make it matter // Tattoo it in the clouds above you
Nail it down with jealous bones // Till it goes like a feather off on its own
With your hook and line I still blow away

A pawn, A shove // An eerie love
A whip, A crack // You won't come back



Whatever # Elliot Smith
Why you tell me stuff that's so plainly untrue?
If you'll be straight with me, I'll be straighter with you

I haven't wanted to do anything for a long time
Whatever you're doing now would probably suit me fine
If you're all done like you said you'd be, what are you doin' hanging out with me?
Embers # Just Jack
Through all the devilish things we do, I cant help my stupid hopes
The facts and the figures and the petty decisions that you think make a difference
They Overwhelm and stifle, everything that you thought you knew.
So tiny that they blow away like dust // We are all embers, from the same fire.


Volcano # Damien Rice
Don't hold yourself like that // You'll hurt your knees
I kissed your mouth and back // But that's all I need
Don't drag my love around volcanoes melt me down

What I am to you is not real // What I am to you you do not need
What I am to you is not what you mean to me // You do not need me
This is nothing new // No no just another phase of finding what I really need
And like a new disease she's still too young to treat


Strictly Game # Harlem Shakes
Make a little money, take a lot of shit // Feel real bad, then get over it
Oh I keep pushing boulders // I stay game till sun'll shake my shoulders
Sick of holding on to nothing when I just want to hold your hips
And now I'm back in the city // This will be a better year
We used to be friends # The Dandy Warhols
A long time ago, we used to be friends // But I haven't thought of you lately at all
If ever again a greeting I send to you, Short and sweet is all I intend.
Come on now, sugar, Bring it on, bring it on, yeah.
Just remember me when you're good to go


Made Concrete # The Republic Tigers
Today, I was blessed by some fond dream that we'd never even met in the first place
And I think I could never love again the way that I did when I was ten.

Had you gone too far?
Hurt the ankle to distract my thinkin' with another kind of pain.
Just don't look back, Cause everything will come Around to where it began.
And everything will fit Into place where it belongs... In time.

Is this sound okay # Coconut Records
Way out west Where the air is clean // People know who you are If you know what I mean
So don't go away // You were the only one // You were the greatest one day

Where will you stay when it all comes around?
I thought I heard you say "it all comes around again"


Strangers # Dirty Secrets
I want for you to remember It was all in your head
And I want for you to know You can never pretend And it's all just a dream
I want for you to picture Things are not what they seem
She leans to me to whisper "In the city people act like strangers. And I never get to see you anymore"
Map of the world # Monsters of Folk
So your changing again. All your clothes, all your friends.
Some white screen reason to look the other way
Clean shirt, clean pants, Clean sleet, second chance

Like the thing that you tried that you thought you liked for a minute, then it all felt wrong
You wonder why your dreams are crazed // Kill the shadow of yesterday
You're going by another name

Leaving is easy # Almost Charlie
You expect as if you ought to get a medal for the way that you behaved
You seem surprised that noone's sympathetic after all you have endured
But isn't being egocentric kind of like its own reward?
So don't expect a dozen roses, what I'm about to say is
Leaving is easy, girl, staying is hard
Summer # Coconut Records
Waiting for things to come through // I don't know lately, how about you?
I don't know what to expect // I always take what I can get
And I miss you forever, More than you will know
Sail away # The Rasmus
Once upon a time we had a lot to fight for
Remember when I swore My love is never ending And you and I will never die
Sparks in the air, we spread a lot of envy // Didn't have to care, once upon a time



Ego # The Saturdays
And now you want us to end what's taken you this far
Don't tell me that you're done as far as we go, You need to have a sit down with your ego
You used to be so layed back, You always kept it so cool, I loved you 'cause of all that, that's the truth
I don't think you know where your head is // You act like you're on fire
Livin' your delusion // You can make the call When you're ready
Wallpaper

Gossip Girl - Blair/Dan



True Blood - The Dallas Debacle


True Blood - Triangle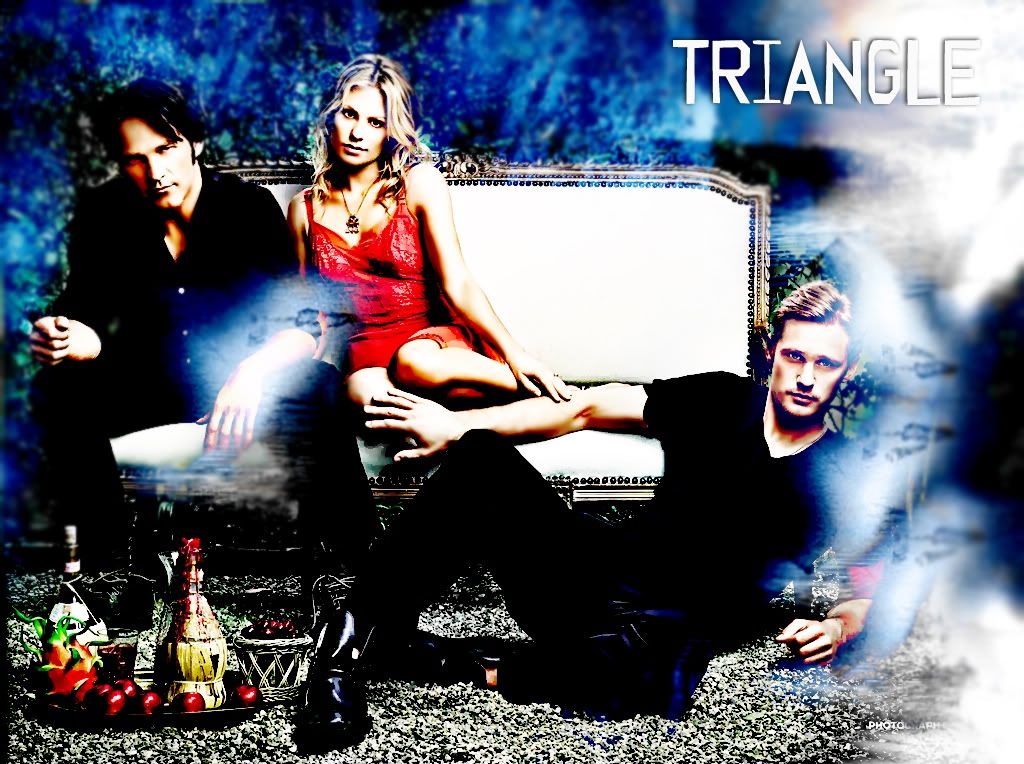 The Vampire Diaries - Cast - Ian/Nina

The Tribe - Season 4 AU // FF: Dystopia
Black Swan